News & Updates
PDAC 2014 Ferrobamba was present at this year's PDAC mining convention with a booth and drill core from the Aymaraes Project. Ferrobamba received praise for its very succesful initial drilling campaign. Visitors were able to learn details of the conceptual study for developing a mining operation.
Agreement Signed with Tenova Ferrobamba has signed a cooperation agreement with Tenova to develop its iron ore mine in the Aymaraes region of Peru. The company has chosen Tenova HYL Micro Module technology in order to oversee the technological design and provide the equipment to develop and build a 500,000 t/y pelletization plant and a 250,000 t/y DRI high carbon DRI plant.
Read more
corporate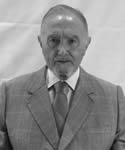 Mr. Alfonso Navarro Denegri
Chairman & Director
Mr. Navarro is the founder and Chairman of Ferrobamba. He carried his studies in Lausanne, Switzerland, where he obtained a degree of Civil Engineer at the EPFL and a MBA at HEC. When he returned to Peru he founded LLN Engineers, a civil engineering consulting firm specialized in roads, dams and bridges. Then he became the representative of VSL a special construction systems company for Peru, and Chile and president of the Peruvian Engineering Consultants Association. Mr. Navarro has a proven track record of successfully creating many new ventures in many segments, first on the real state & construction segment he participated on the expansion Machu Picchu Hydroelectric Central. On the Insurances segment, he was one of the pioneers of the re-insurance market in Peru while being the local representative of Citicorp and CE Heath. On the agricultures segment, he participated in many agricultures ventures such as La Tomasita a grapes exploitation targeting the Asiatic markets. Finally, on the mining segment he envision on the year 2000 an increase in demand of Iron Ore thus he carried up a regional exploration campaign focused on acquiring Iron Ore assets, this resulted on the creation of Ferrobamba. Additionally Mr. Navarro has served as a director of many companies such as UNISPAN, Motlima, Plastica Internadina, Tensacreto, Unitecnia Ingenieria, etc. Finally, Mr. Navarro is a passionate of the Peruvian Paso Horse and promotes it through the Hacienda Santa Rosa Project.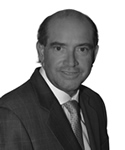 Mr. Jorge D. Benavides
Exploration VP & Director
President and Director of Junior Mining companies based in Peru, such as Zincore Metals Inc., Peruvian Precious Metals Corp, Pembrook Mining Corp & Lake Shore Gold Corp. He served as Chief of Exploration Officer, Independent Consultant and Advisor to the board of Hochschild Mining PLC. He has approximately 35 years of experience as an exploration geologist and holds an MSc degree in Ore Deposits and Exploration from Stanford University and a BSc in Geological Engineering from the Colorado School of Mines.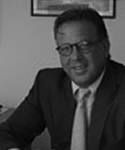 Mr. Frank R. Tweddle
Director
Mr. Tweddle is a Principal Partner in Andes Mining Research SAC (AMR) a firm which provides advisory services to mining companies and mining investment funds on opportunities in acquiring or divesting of mining assets. AMR also advices miners on securing competitive financing for project development and in setting best commercial practices. Peruvian born Mr. Tweddle started his career as a metal trader in New York in 1981 with Amalgamated Inc., moved on in 1988 to manage and supervise all trading activities as SVP Trading for Minpeco USA Inc. He returned to Peru in 1994 to manage all commercial activities as VP Commercial at Southern Peru Copper Corp (SPCC). In 2000 Mr. Tweddle joined the local Peruvian Representative office of UK's Standard Bank Plc to market the bank's services to mining companies in Peru and Chile. In 2004 he moved to Japan's Mitsui & Co., Ltd local subsidiary as Deputy CEO in charge of new business development in the Peruvian mining and hydrocarbon sectors until 2013. Mr. Tweddle is a co-founder of Rio Alto Mining Limited in 2008 and currently serves on the board of Bear Creek Mining Corp., Southern Peaks Mining LP (backed by funding from Barclays Natural Resource Investments) and privately owned Peruvian copper fabricator Tecnofil S.A.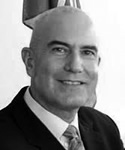 Mr. Alexander Black
Director
Alex Black lives in Lima, Peru and has 33 years' experience in the mining industry. Mr. Black holds a BSc in Mining Engineering from the University of South Australia and is a member of the Australasian Institute of Mining and Metallurgy. Prior to moving to Peru in 2000, Mr. Black was the founder and Managing Director of international mining consulting services group Global Mining Services from 1994 to 2000. In 1996, Mr. Black also founded and was Chairman of OFEX listed AGR Limited with exploration projects in Ghana and Mongolia. In 2002, Mr. Black took control of Chariot Resources Limited as a listed TSXV shell and played a key role in the acquisition of the Marcona Copper Project and formation of the Korean joint venture with Chariot Resources. Upon his resignation as Chairman & Executive VP of Chariot Resources in 2006, Mr. Black returned to Peru and founded the Peruvian registered Rio Alto S.A.C. Mr. Black was the Chief Executive Officer, President and a director of Rio Alto prior to the acquisition of the company by Mexican Silver Mines (since renamed Rio Alto Mining Limited). Mr. Black is currently President & CEO of TSX, NYSE and BVL listed Rio Alto Mining Limited.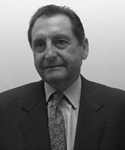 Mr. Carlos Antonio de la Guerra Sison
Director
Serves as the President at Maple Gas Corporation Del Peru S.R.L. Prior to joining Maple, Mr. de la Guerra served as a director of a number of Peruvian companies in the real estate, oil and gas, and agricultural sectors. Mr. de la Guerra graduated from the Universidad Nacional de Ingenieria in Lima with a degree in civil engineering in 1965.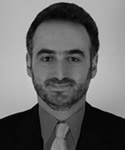 Alfonso Navarro Reategui
CEO & Director
Has been leading Ferrobamba from the year 2009, from grassroots stage until our last drilling campaign. Mr. Navarro has a deep experience in managing new ventures and a strong technical background. During the year 2012, Mr. Navarro carried out in parallel a MBA at the IMD, Switzerland. Until 2009 he has been leading the technical side of a Engineering Start-Up based in Switzerland. Before that Mr. Navarro has been working for Logitech Freemont, CA and IBM Research Labs Zurich. He holds a M.S. in Telecommunication Engineering at the Swiss institute of Technology (EPFL).